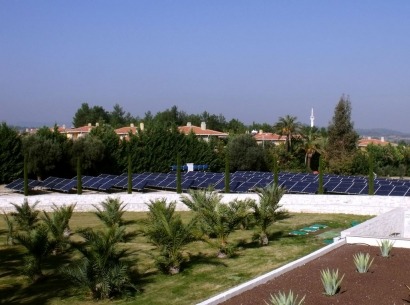 About 20 percent of the 177 photovoltaic projects approved by the French environment ministry in its first round of tender invitations are to be realized using modules from Innotech Solar, the company announced.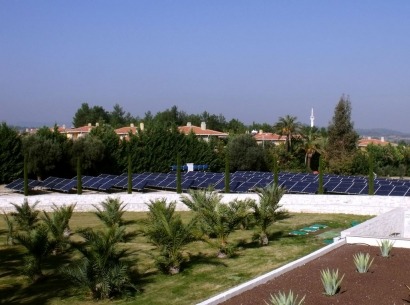 The firm says this showing is largely the result of the excellent carbon footprint associated with its products. CO2 levels accounted for one third of the weighting in the French tenders.
Overall, solar projects with a cumulative capacity of 40.3 megawatts (MW) were awarded contracts.
"We know that projects featuring our modules with a cumulative capacity of 7.3 MW received approval from the French environment ministry – this amounts to almost 20 percent of the entire output capacity in this tendering round," said Emanuele Paese, Head of Sales & Marketing Europe at Innotech Solar.
"For us, this is clear proof that our "Greener than Green" company philosophy pays dividends in France as well," Paese said.
Thanks to a particularly eco-friendly production process, photovoltaic modules from Scandinavian-German manufacturer Innotech Solar have a carbon footprint that is currently around 50 percent smaller than that of conventional modules, the company said.
While over 870 kg of CO2 are emitted per kWp of plant capacity when manufacturing conventional crystalline modules, CO2 emissions total just 388 kg per kWp for the 250 Watt EcoPlus module from Innotech Solar.
After around only four months in operation, ITS modules save the same quantity of CO2 as is used to manufacture them, the company continued. In addition to the innovative production process, the use of renewable energy at the company's manufacturing sites in Sweden and Germany, as well as the short transport routes, improve the company's carbon footprint.
A multitude of tests by independent experts, such as the Fraunhofer Institute, Photovoltaik-Institut Berlin and PV Lab, have demonstrated the high performance, durability and positive environmental impact of Innotech Solar modules.
Source:www.renewableenergymagazine.com